Exciting NYCCM News!
Hi Lovelies!
Omg where to begin.. so much is going on at NYC Mafia land and I dont even know where to begin. First off, The Mafia is undergoing some HUUUUUUUUGE changes and undergoing a total revamp. So please bare with us as we continue to try to bring the NYC Craft Scene to you live and in color!! Also as you will read, all of us have been super busy with our individual companies so our absense here on the blogs havent been without good reason! So without further adeu here are some updates in NYC Craft Mafia land...
Ghost Girl's Rest in Popularity book by Tonya Hurley releases August 1! This is such a cute book for the tween in your life! Our very own craft mafiosa, Veronica Soto of Qassa (
www. qassa. com
) was comissioned to do the promotional prayer candles for the book and they are SUUUUPER cute!
Click on the pic or go to
www. ghostgirl. com
to check out Ghostgirls site and Veronica's supercute candles and pick go pick yourself up one of each!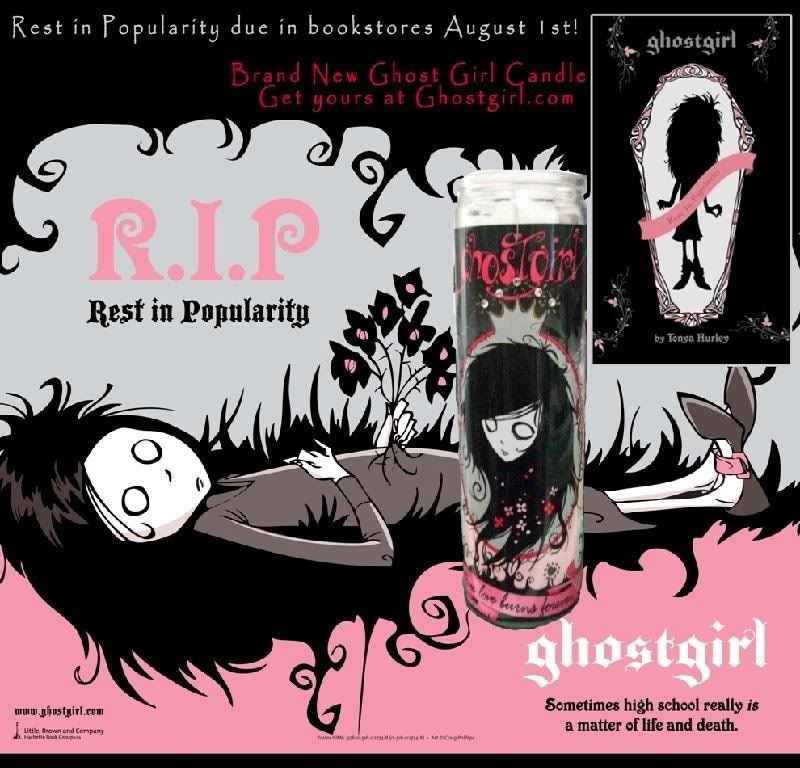 Also, in more NYC Craft Mafia news, the NYC Craft Mafia invites you to join
Craftybytes
, the worlds most comprehensive craft networking site, founded by two members of the NYC Craft Mafia, Nikki Smith, and Jessica Beland (however all of our Mafiosas are playing a HUUUGE role in this, so really its more of a group effort!). We are due to officially launch in August (god willing) but as a friend we invite you to be among the first to join us and urge you to begin using all of the great features the site has to offer. This site was developed FOR crafters by crafters.
We have created searchable calendars of craft events, profiles with working jukeboxes, individual group forums for you and your crafty friends, tutorials, blogs, book reviews and news are all in one happy crafty place! The site is changing daily with new and exciting groups and video tutorials and info so come and join us! To learn more about us, visit www. craftybytes. com and check out our about us page. We welcome your suggestions and comments so please.. keep them coming! Craftybytes is YOUR place for everything crafty and you can be the first to give it a test drive before it goes to the general public!
We have also created a craftybytes myspace page to keep folks current on updates and news. If you would like to become a friend of, please email me and I will send you an invite.
www.craftybytes.com
become a Craftybytes friend of the NYC Craft Mafia here
http://www. craftybytes. com/profile­/NYCCraftMafia